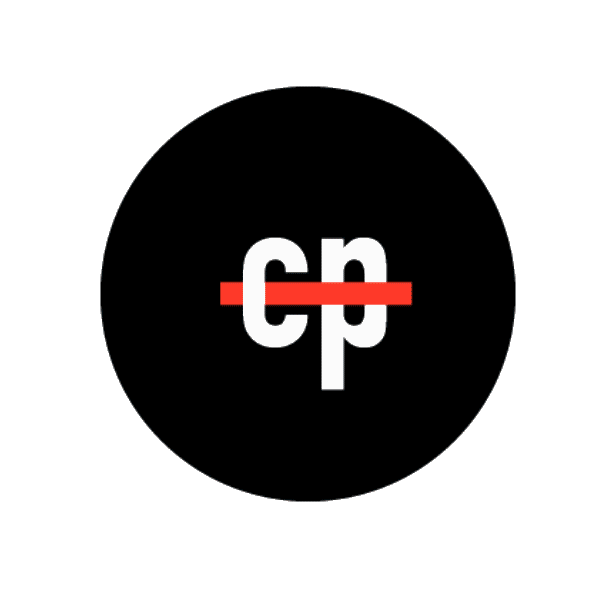 Under the Counterpropaganda name, we created Close Stories for Instagram where our friends, family and coworkers shared experience of being Black in America in first hand accounts. We flip through hundreds of stories a day, and it was about time people took the time to read through some that matter. We got picked up by account Comments by Celebs and the stories reached their 1.6 million followers. We then partnered with them for another series talking about police violence. Please click through to our page and read if you can.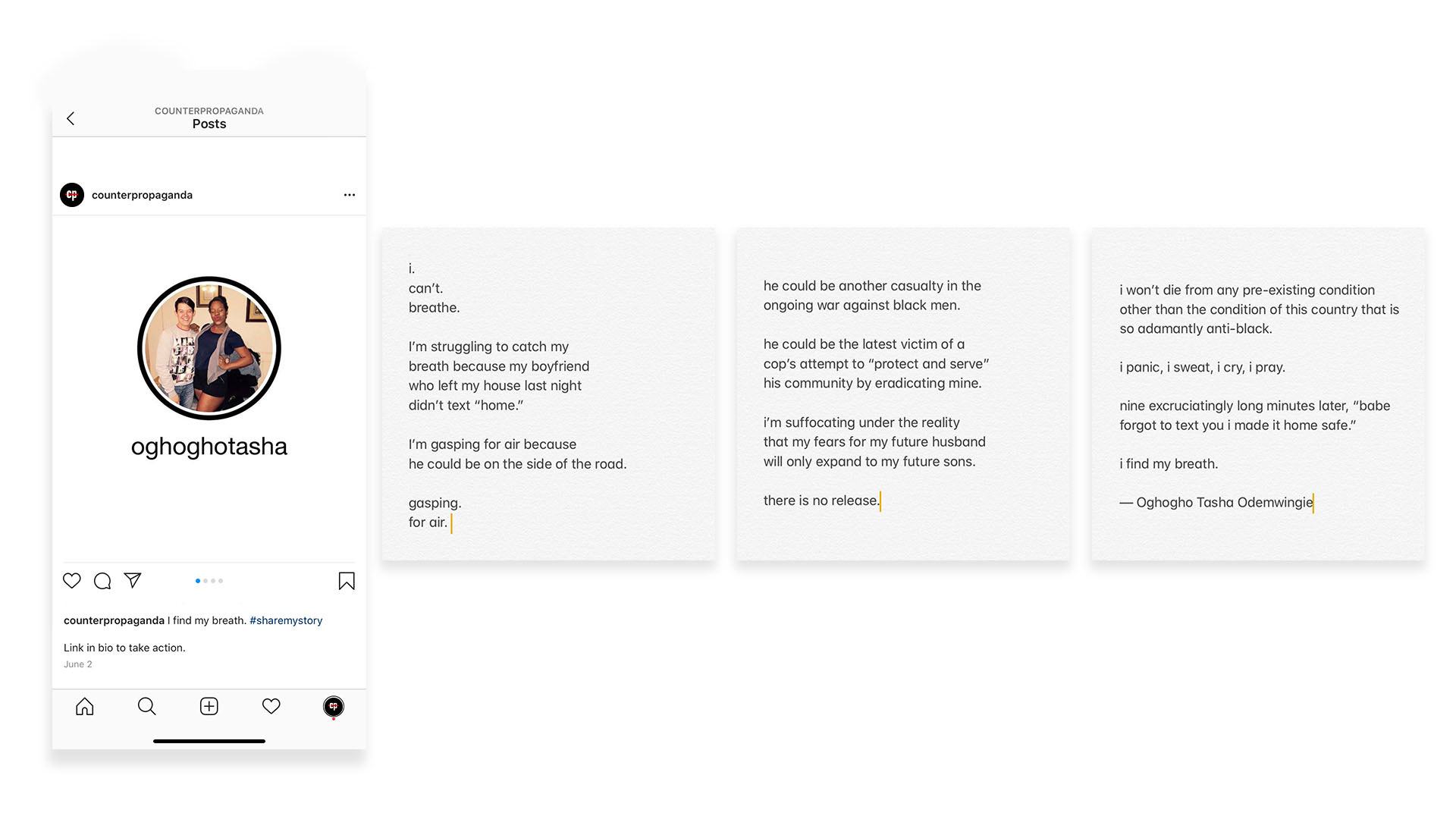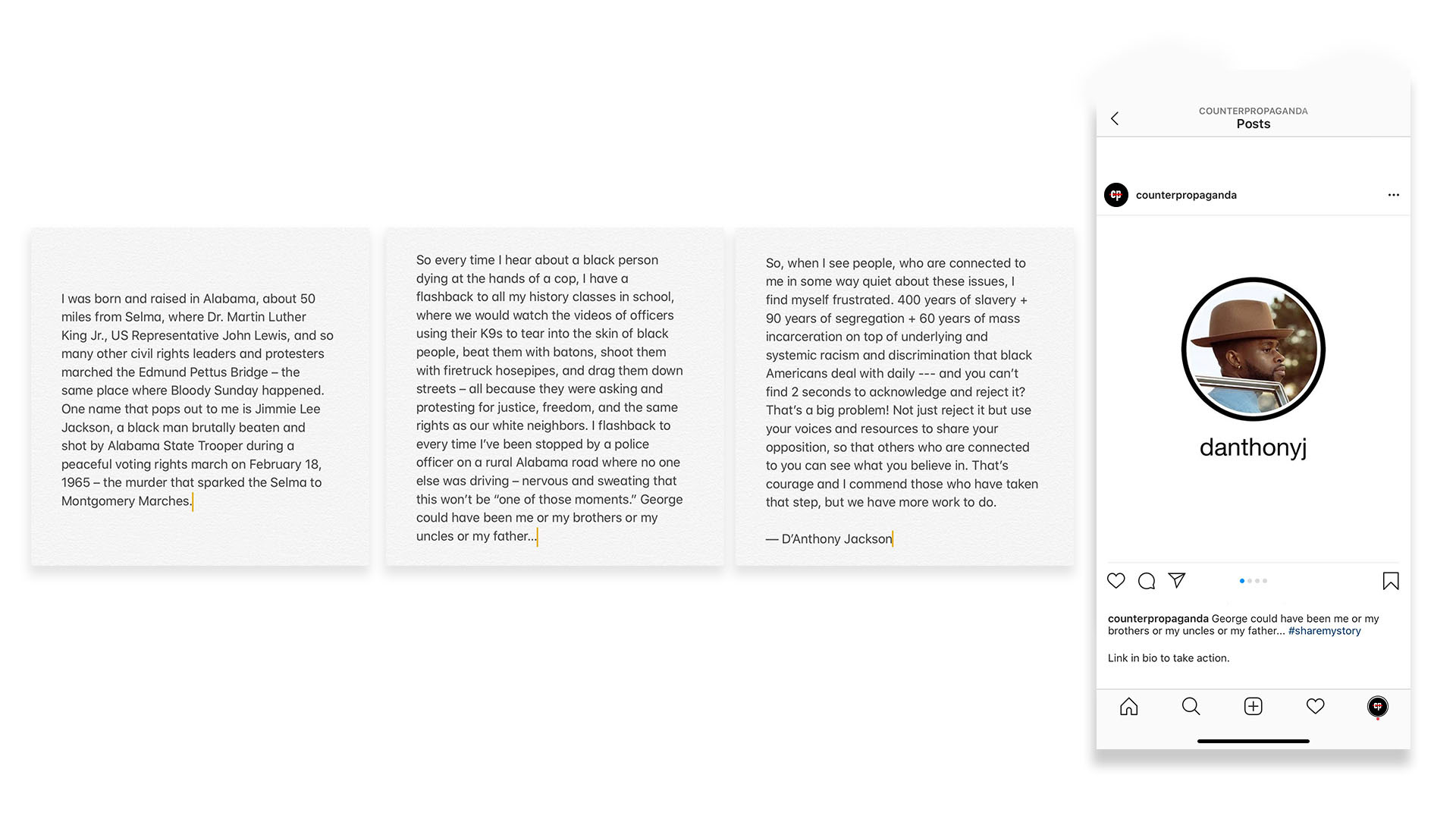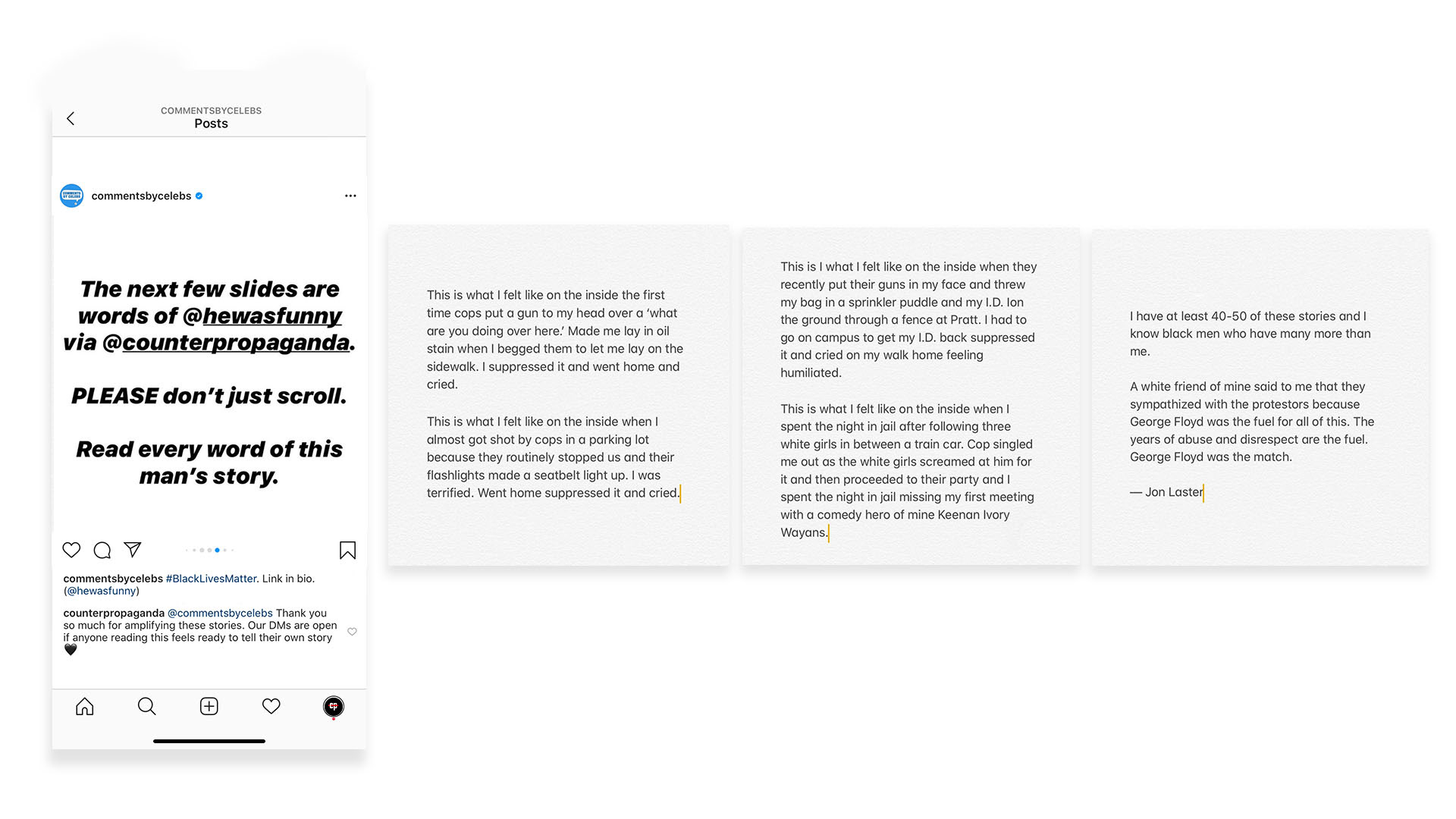 In partnership with Comments by Celebs, we launched a second series, aiming to provide a space to talk about early experiences with police violence. Read through the below story, written by Colombian artist Andrés Ribón about Israel Hernández "Reefa," another Colombian artist lost at the hands of the police at age 18.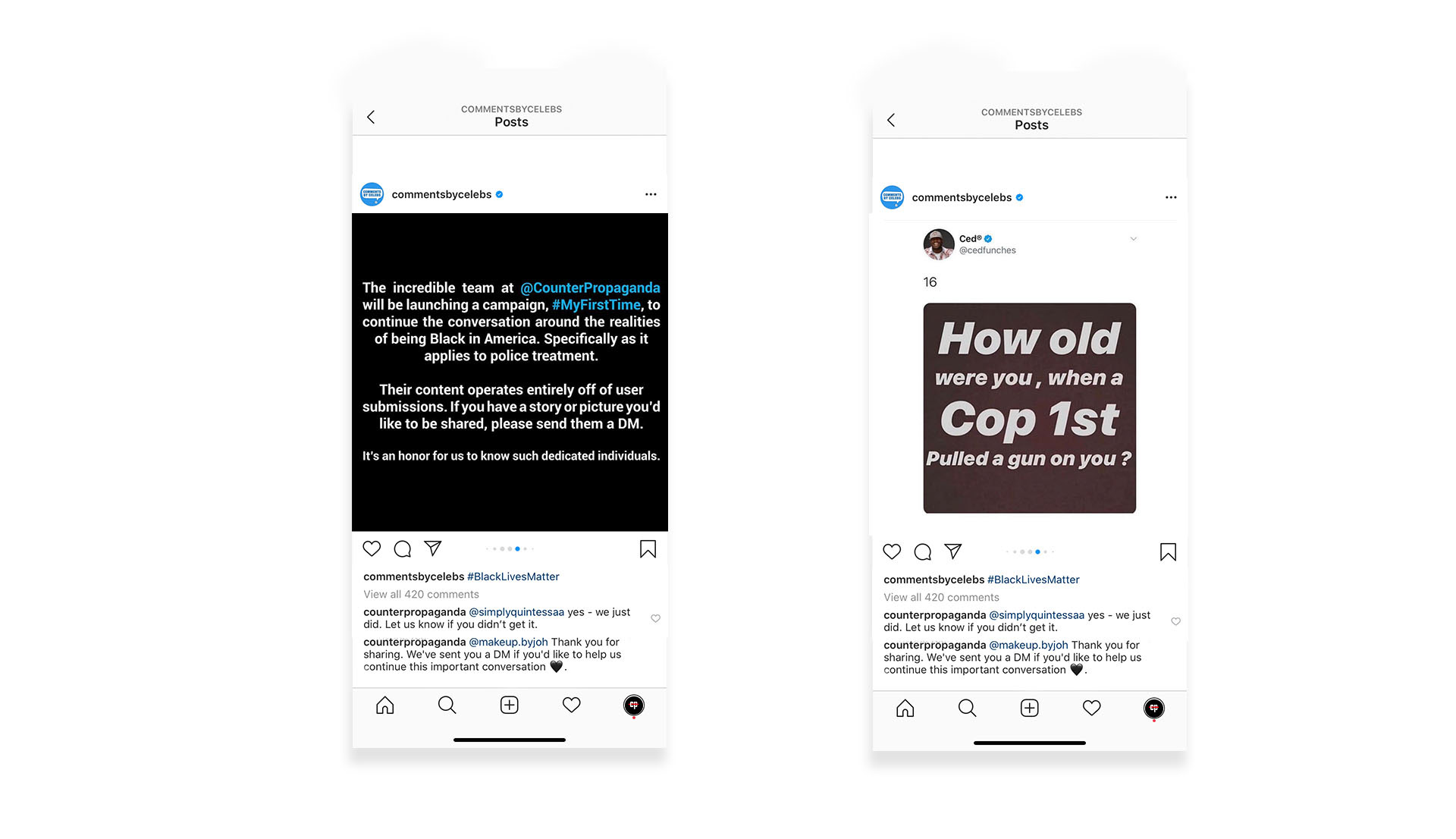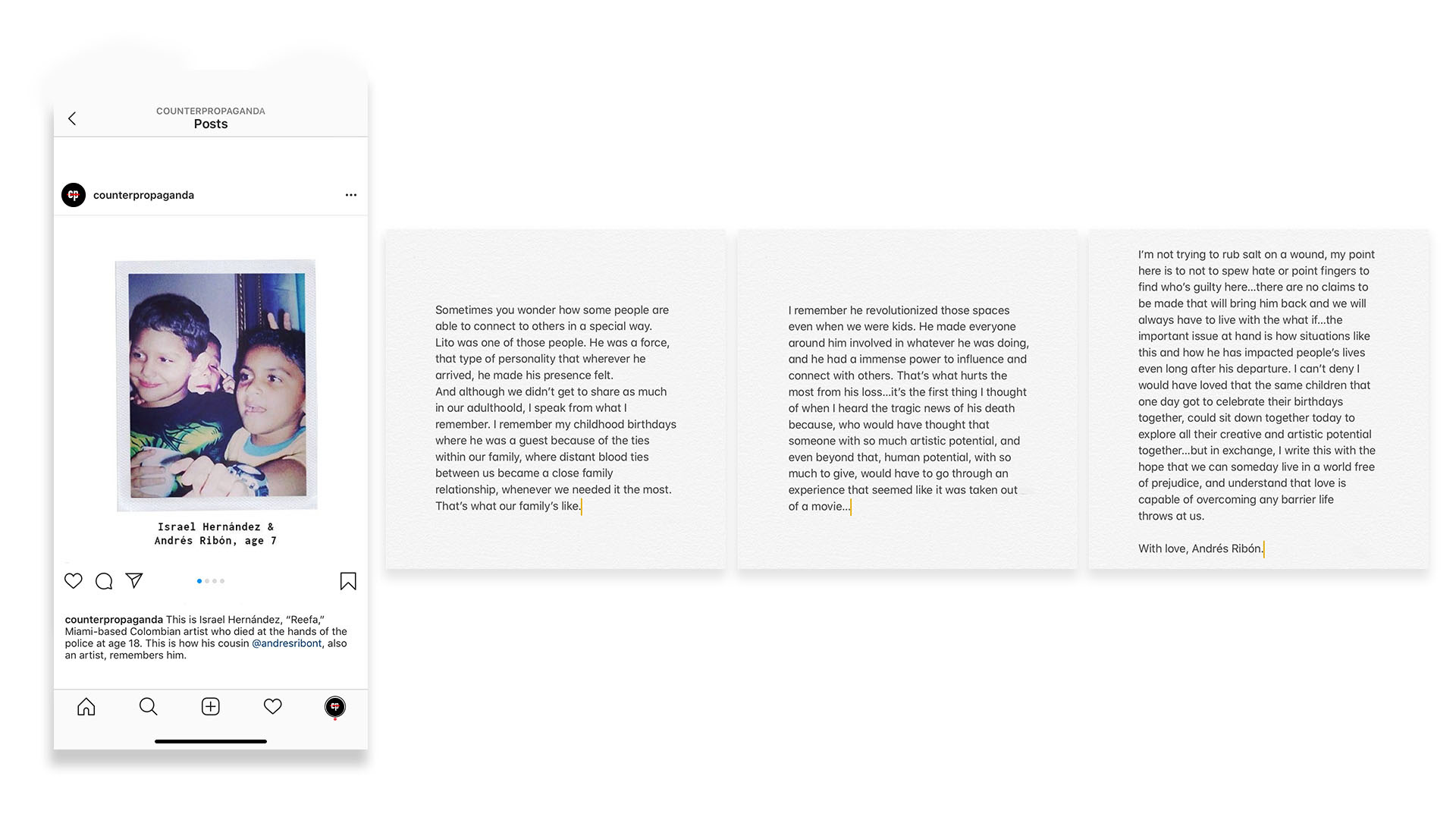 THE CAMPAIGN FOR JUST VOTING
We created a campaign by hacking places that usually get attention with the one message people should be hearing repeatedly: vote.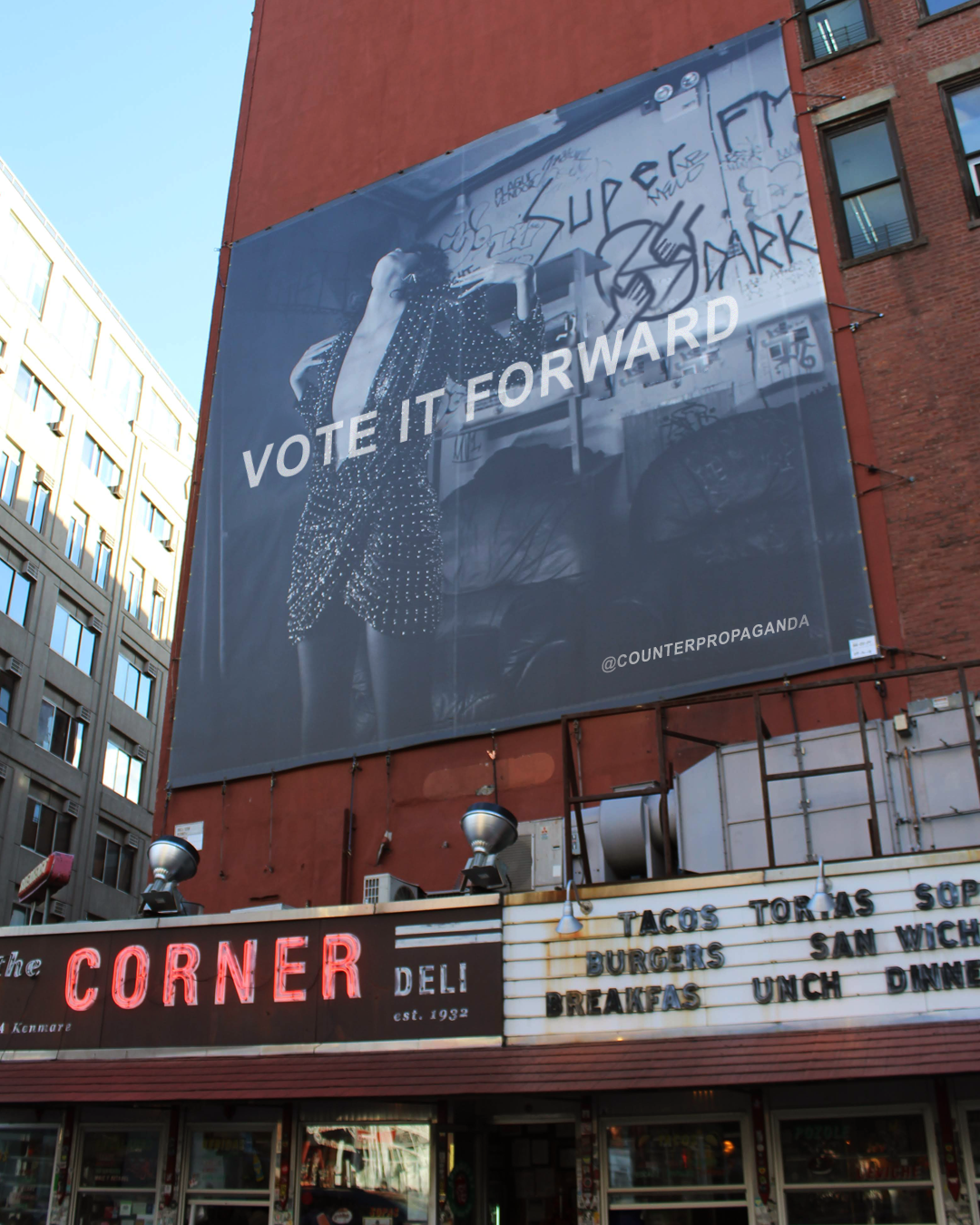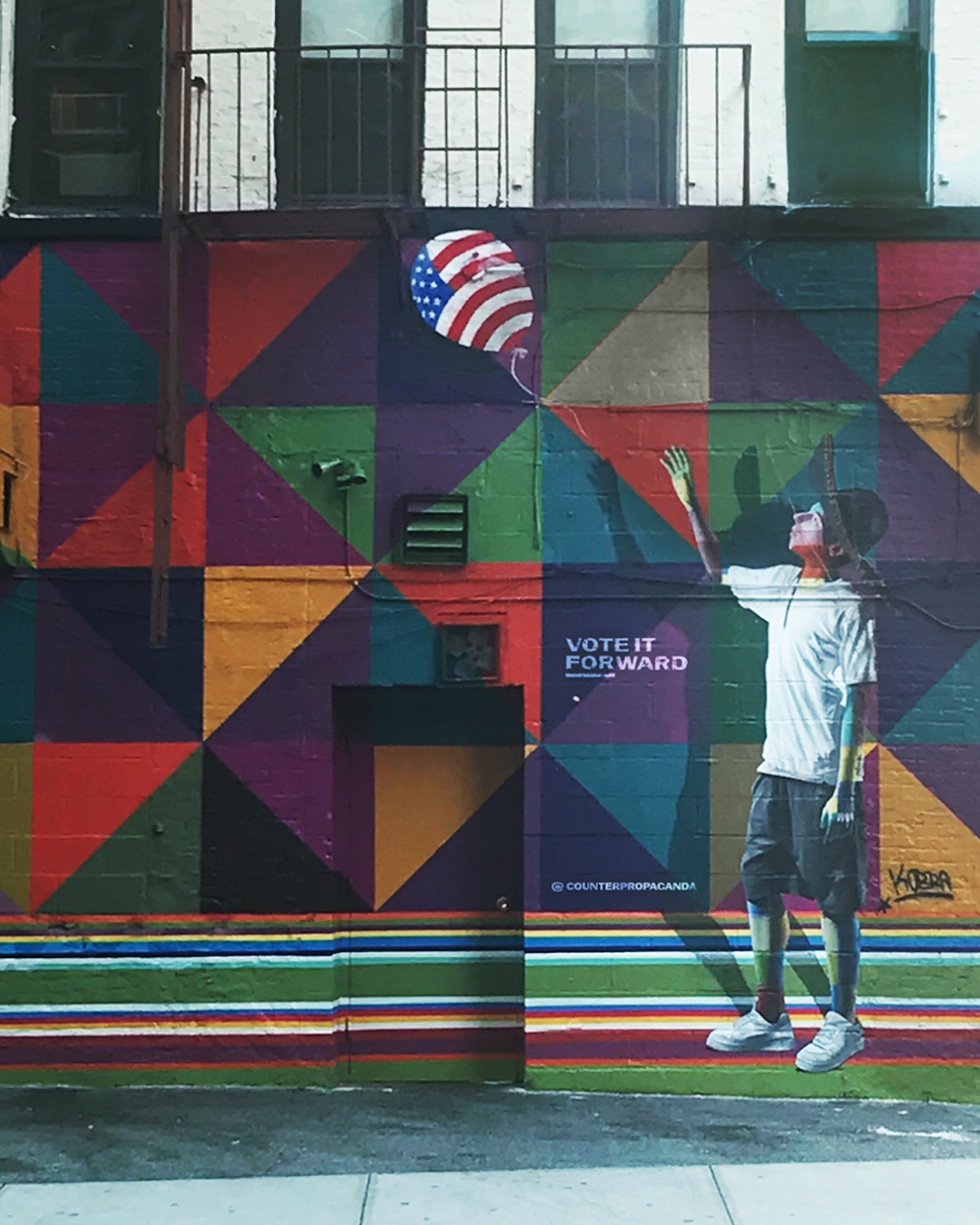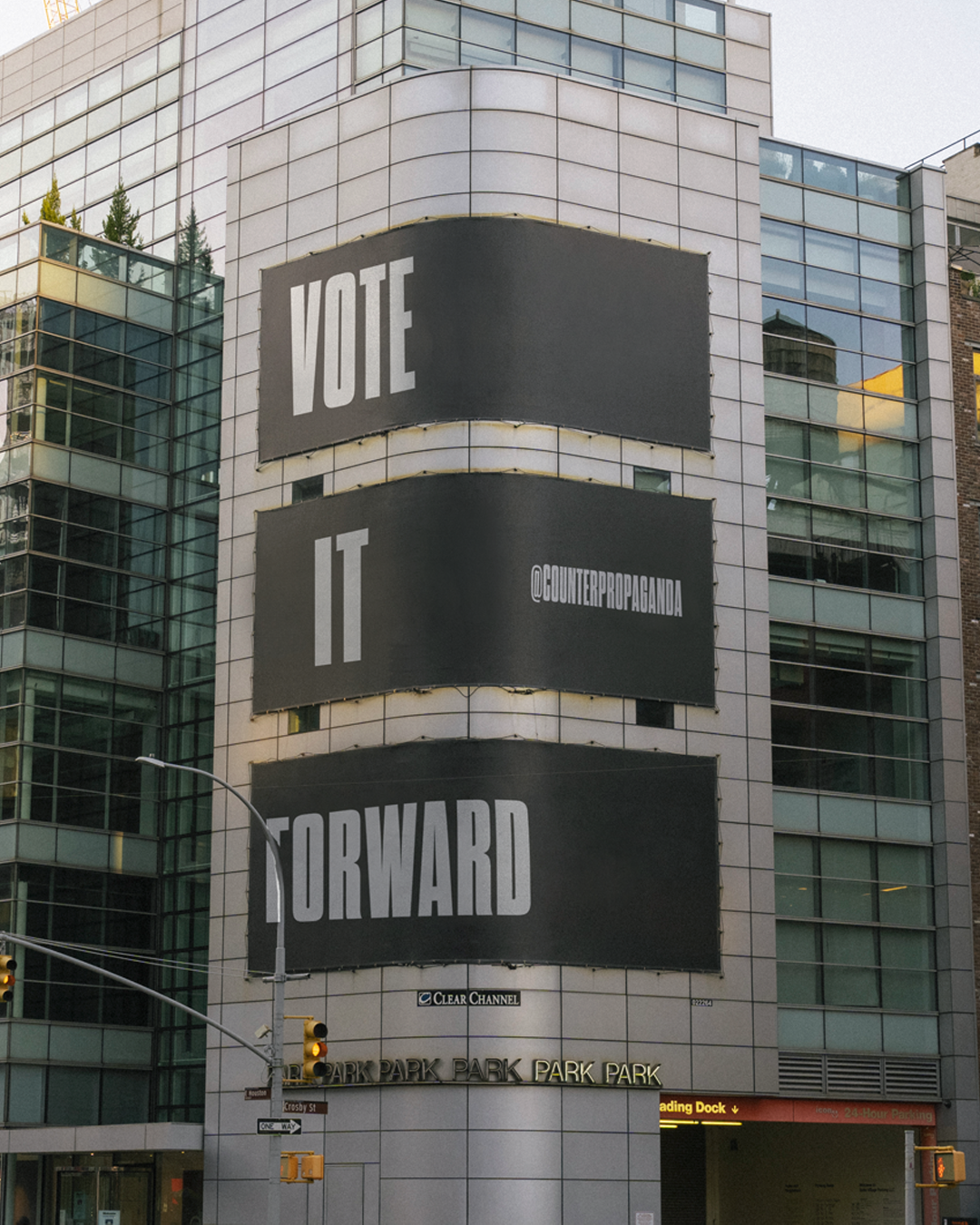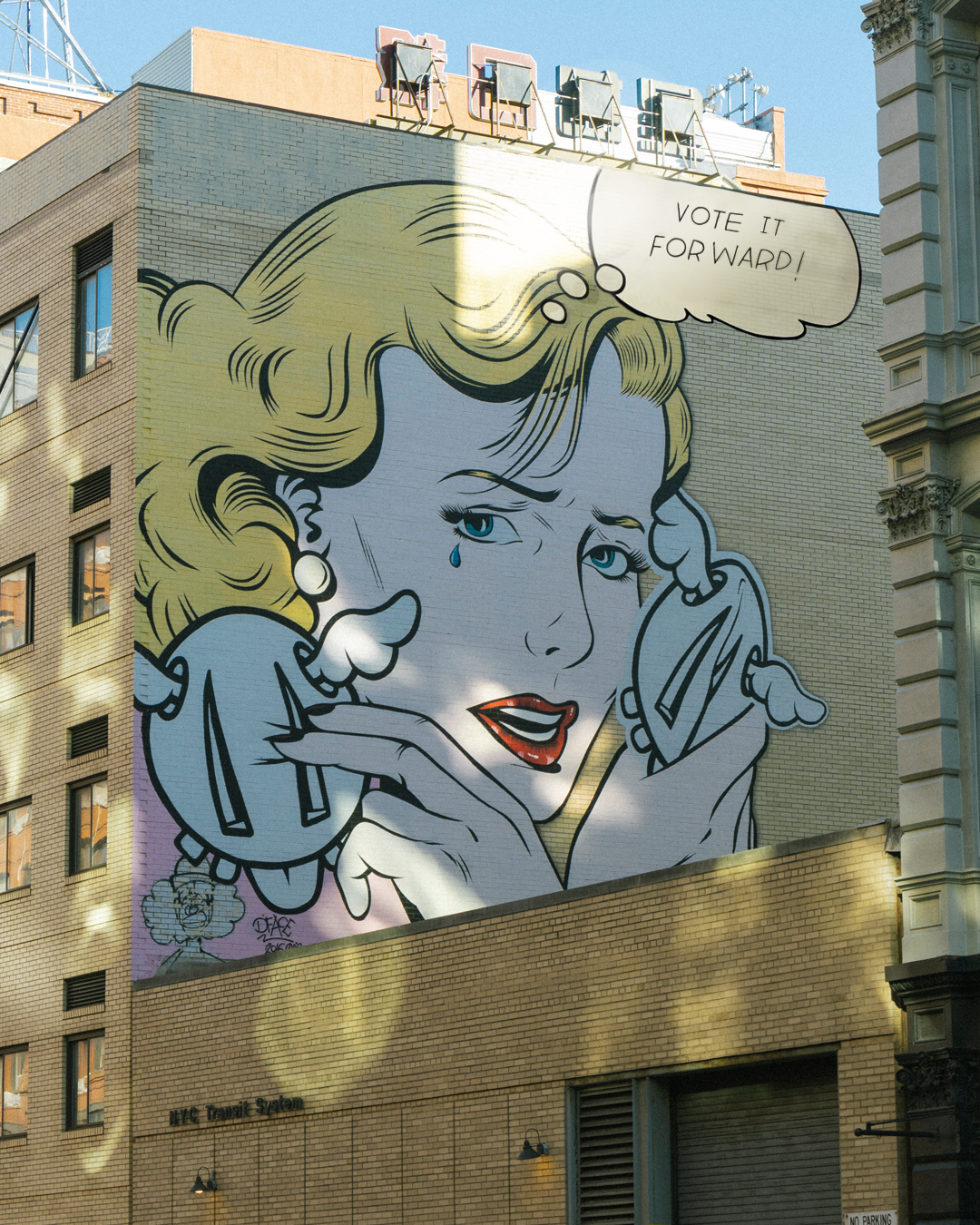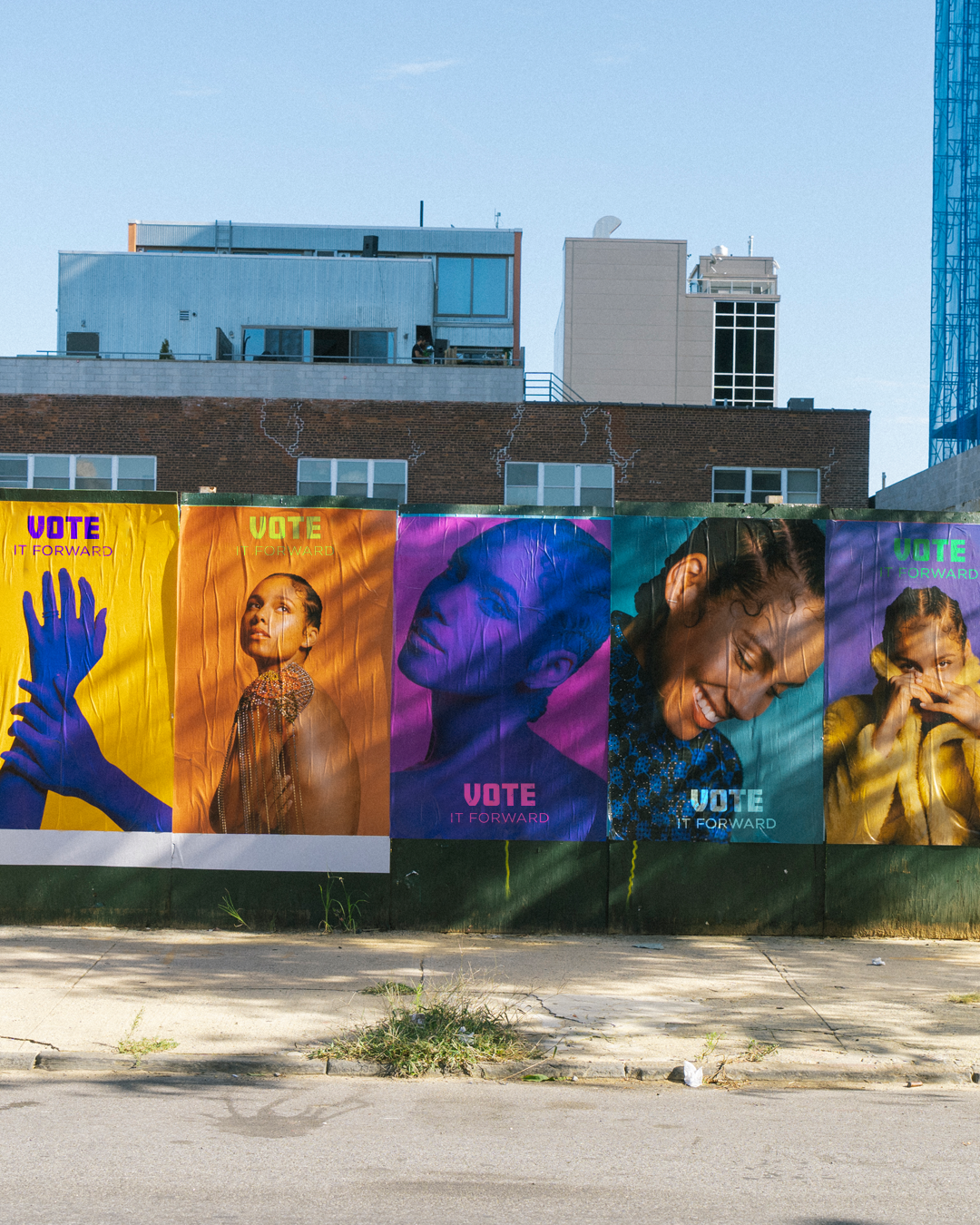 After the teaser phase, we launched the campaign for just voting, asking people what, not who, they were voting for this elections season.
On the last day of voter registration, we suck out the help of 
Love Has No Labels
, an initiative for diversity and inclusion that truly inspired our own movement, to share our message: what are you voting for?